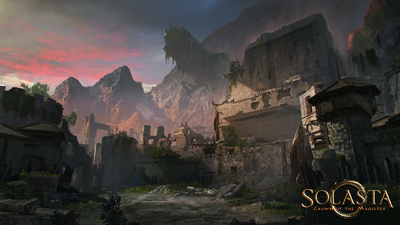 Solasta lets users create and share D&D adventures with the Dungeon Maker. Steam and Nexus Mods are the most popular locations to host these files.
How to Play Your First Custom Adventure
[
]
Quick Start Guide for Steam
Time Required: 2 Minutes
Step 1: Downloading An Adventure (1 minute)
[
]
In this guide you will be downloading the most popular dungeon adventure for Solasta in the Steam Workshop; Tomb of Heroes.
It is a rich-story adventure with encounters that can challenge the mettle of a group of new level one adventurers. If they survive, your party will be level four by the end.
Click this link and then the big green SUBSCRIBE button.
Congratulations! Step One Completed!
Step 2: Starting Your Adventure (1 minute)
[
]
Restart Solasta, click DUNGEON MAKER to begin.
You will be shown a list of any custom dungeons you have downloaded, or that have been provided by the developers.
Look for TOMB OF HEROES, click it then click PLAY.

You can now select each of the four characters that will make up your party by clicking SELECT for each slot and choosing a character.
This is a level one adventure, so the game will only show you characters that you have at that level. You can use pregenerated (well built and rounded characters), or you can make your own. Solasta is all about experimentation so don't be afraid to dive in (you couldn't go wrong if you take the Paladin, Cleric, Wizard and Rogue in my opinion).
When you are happy with your party selection, click START GAME.
Congratulations! Enjoy your first adventure!
If you would like detailed information on making your own characters, this guide is excellent.
If you prefer your guides to have plenty of sauce, and for the sauce to be spicy, this guide is unparalleled.
How to Find More Dungeons and Adventures
[
]
Solasta Dungeons Wiki
[
]
You can find popular dungeons here, or recommended Campaigns that let you take you party through a series of different adventures linked by a theme or storyline.
Vel's Fun Campaign List
[
]
Vel created a list of fun campaigns by category as a starting point for new players: classic tabletop D&D, open world, roguelike, dungeon crawls, story driven. There are many styles of campaigns and you can choose what you'd enjoy best.
Steam Workshop
[
]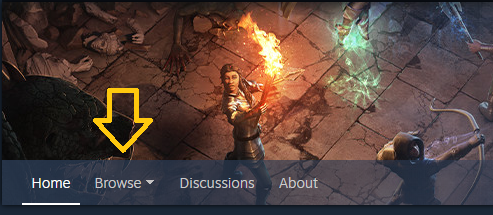 The Steam Collections in the Workshop are the best place to find adventures with all the maps in a bundle. You only need to Subscribe All to get all the modules in that collection.
Subscribing to a Collection, rather than individual maps, allows the author to add content, for example, additional levels or side-quests.
You can also browse the individual items, but remember if an adventure has multiple maps you will need to subscribe to them as well. There are also many great creations with only a single map which are listed there.
You can still use modules published on Nexus Mods. Some authors prefer that platform and post their content primarily there.
Nexus Mods
[
]
The Dungeon Adventure category lists many available adventures. Nexus-hosted adventures are packaged with all necessary map files. Unlike Steam, there is no separation between single or multi-map adventures.
Gameplay mods that change significant portions of Solasta are available on Nexus Mods, for example adding new classes or other features.
How to Install Modules
[
]
Steam
[
]
Click Subscribe to the module or collection. Your selection will now be available in the Dungeon Maker and New Adventure menus.
Nexus
[
]
The Using Gameplay Mods section includes a fast-start guide to getting up and running with your first mod in minutes.
Manual Installation
[
]
Windows installations of Solasta look for your personal collection of modules in the following location:
shell:LocalAppDataLow\Tactical Adventures\Solasta\UserContent\Locations
or
shell:LocalAppDataLow\Tactical Adventures\Solasta\UserContent\Campaigns
You can paste that address into the address bar of File Explorer, or just WIN+R and Run that address to open the folder.
Put the JSON text file(s) for the module(s) in this directory then open the Dungeon Maker in Solasta, select the module and click Play to start your new adventure and select your party.
FAQ
[
]
Can I use my characters from the Crown of the Magister in custom adventures?
The custom adventures and campaigns are created for you to take new parties, different class combinations, crazy and fun ideas through a new adventure. The Crown campaign leaves your characters at max level, which is pretty much the end of the game for them.
You can however take your new party of level four adventurers back to the Workshop to find your next dungeon, mystery, or heart-stopping brutally challenging encounter.
However, there's a mod for that. Many things not supported by the core game can quickly be changed by Using Gameplay Mods.